Thames has used several marketing programs over the years and the 5 Disciplines of Marketing is the best we've found. It focuses on a systematic approach to develop an effective marketing strategy. There are five key areas that every great marketing strategy successfully incorporates.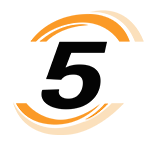 The opportunity
Focus on your money maker
Position your business on the Marketing Triangle
Get more of the pie
Create the right marketing message
How is this program different
There is a natural flow of marketing in every business. This program enables businesses to specifically identify the strengths and weaknesses in their marketing strategy and where to focus their next efforts. It eliminates the "trail and error" approach that wastes time, money and resources.
What's included
Hands-on exercises to reiterate each key point.
The Marketing Scorecard to gauge continuous improvement.
The Marketing Assessment Tool to identify areas of improvement needing the most focus in a marketing strategy.
The Marketing Flow Chart is designed to show businesses where they are in the marketing process.