Our Beliefs
We believe that the economic well-being of a community is directly related to the health of its small, entrepreneurial businesses. We also believe that small business owners and management teams often struggle to transition from one phase to the next because they lack the necessary knowledge, resources or experiences.
We've experienced the problems and hurdles that keep companies from growing; and we know enough to realize there is no cookie-cutter approach. Each situation is unique so each solution must be as well. We have the varied skills and decades of experience to find and implement those solutions
Customized Dashboard To Success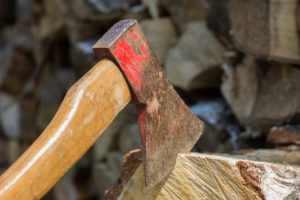 A key question that we ask often stops company leaders cold. "How much money are you making – or losing – today?"
Without that knowledge, you are flying blind. You may chase opportunities because of the revenue without realizing each sale is a loss. Or you let opportunities go by because you can't calculate an accurate profit margin.
Our core strength is that we can break down your operations and give you the dashboard you need so you understand the direction your company is headed at any given time.
We are based in Illinois so we'll use an Abraham Lincoln analogy. Honest Abe once said, "Give me six hours to chop down a tree and I'll spend four hours sharpening the axe."
Thames helps you sharpen the axe.
How do we do this?
We have a finance expert who can break down your results to see which lines of business are profitable and need to be expanded – and which lines are actually draining time and resources and should be abandoned
We have a tax hawk who will help you take advantage of all the deductions and incentives in the tax code
We provide operations expertise to break down your processes and help you work more efficiently
We offer talent that specializes in creating top notch marketing design and messaging services
We have experts in the modern day ways of marketing through social media, email and specialty publications
Our History
Thames Management Resources began in 2009 to assist small- and mid-sized business owners. We started by providing due diligence for a small, Chicago-area investment firm. In that role, we identified and vetted potential acquisitions. Once a business was acquired, we integrated it into the firm's portfolio and assisted in improving its performance.
We then had the opportunity to manage the assets and programming of the Illinois Small Business Development Center in Rockford, IL. Our focus onthe small businesses in the region enabled the Rockford SBDC to be one of the top performers in Illinois.  It also gave us rare insight into hundreds of small business in dozens of industries. Today, we work with a number of firms in the Midwest who want to profitably grow or transition their business to the next phase.  We also work with a handful of economic development agencies to assist small businesses in their regions.