What we do
We provide strategy and implementation to increase revenue and profits.
How you will benefit
Apart from the financial benefits, our clients find renewed focus on things they value most such as family, work, and friends. Importantly, growth or changes will be sustained after our intensive, collaborative efforts.
Our clients typically see a payback of less than one year.
How we work
Our goal is to create meaningful value in a short period of time.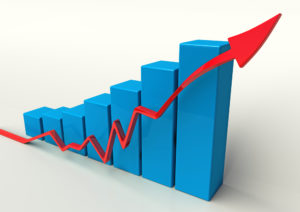 We achieve significant, measurable impact by assessing, planning, and implementing tactics designed to optimize growth quickly.
Our experienced executive team will assess your organization's opportunities for revenue growth, operational effectiveness, and profitability increases. We then work with the existing team to develop a plan of action.
Our scope is tailored to each client and may include financial assessments, operational improvements, sales training, brand development, technology review, and more. We structure for effective growth while developing the organization's existing teams to manage and sustain growth.
Is your organization ready?
Organizations that derive the most benefit fall into two groups: those that are stuck and can't grow, and those that are struggling or stuck in a decline. In these two situations, our ability to see and act on opportunities from the outside creates immediate value.
We accept only 3-4 clients in this program every 12 months.  Our optimal client:
Is privately held
Has annual revenues between $5 – $25 million
With opportunity and desire to double growth in 24 months
Next Step…
We find it best to learn more about your business and determine if we're a good fit. Contact us for a brief, no-hassle introductory meeting.  Call Brian McIntyre at (815) 540-7407 or send us an email at info@thames-venture.com.