When it comes to succession planning or exit strategies, the percentage of business owners who have put little or no thought into this is striking. According to industry research:
80 percent of businesses have no exit or succession plan.
80 percent of businesses fail to sell.
70 percent of family businesses fail to transfer.
Thames Management knows that the best planning takes months, but sometimes decisions have to be made in weeks. Value.Plan.Go is the tool we use to help business owners accurately know what their enterprise is worth – quickly.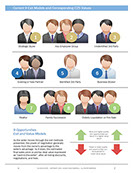 The program:

Maximizes Business Value:
We create strategies to help owners or sellers increase the short-term and long-term value of their business. This increases the total cash-to-the-seller value they receive with the sale is final.
Maximize Exit Opportunities: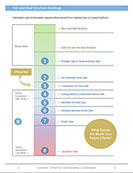 The program generates up to nine different exit models giving you multiple paths to a successful sale. It includes alternative deal structures that may increase cash-to-the-seller, create exit or sale success in even the toughest markets or speed a transition and owner exit.
Maximize Program Costs:
National exit planning programs can cost tens of thousands of dollars, which is too pricey for many small business owners. Thames experience with VPGo allows even the smallest employer businesses access to sophisticated exit planning at 1-20th the cost.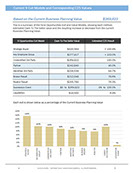 There are a number of trends that should point business owners or prospective business owners into talking to Thames about the VPGo program: