According to BizBuySell.com, the largest online business-for-sale markeplace, a record number of businesses sold in the first quarter.
BizBuySell.com stats from prior years:
First quarter 2017 – 2,368 businesses sold
First quarter 2016 – 1,840
First quarter 2015 – 1,830
First quarter 2014 – 1,726
First quarter 2013 – 1,897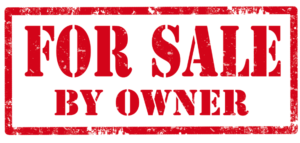 The company theorized that the healthy economy, strong business financials and improved access to financing enticed more buyers and sellers into the market. Another factor that was not listed but undoubtedly is playing a factor – the aging Baby Boomer generation finally is looking to retire.
Interestingly, despite the fact that the number of businesses selling is on the rise, study after study shows very few business owners put near enough effort in the preparation of selling a business.
The Exit Planning Institute wrote about a comprehensive survey of business owners in San Diego. Some of the more interesting results:
53 percent of the owners had given no attention to a transition plan even though 75 percent of the respondents were over the age of 51.
Fewer than 48 percent of businesses with multiple partners had a buy-sell agreement in place.
And 80 percent had never sought any advice about a transition.
It's because of statistics like these that remarkably few businesses actually sell. In 2016, even with the strong economy, only 20 percent of the businesses listed on BizBuySell had a successful transaction.
It takes brains, determination, planning and an ability to weather the ups and downs of economic cycles for someone to build a business successful enough to take to market. The final step is to sell it for all it's worth. As these statistics show, that isn't as easy as it seems.